Before it's too late and my time in Asia doesn't seem to be a thing that happened way to back in the Pleistocene I'll finally go ahead and tell you what I've been up to for the last few months during my re-integration.
The culture shock, back home.
It's been a couple months since I returned to Spain after leaving the nest two years ago. During those two years in Vietnam I never came back home. My only contact with the Western world was through the expats community living in Saigon, the people I met along my travels or the family and friends who visited me. So when the date of my departure came closer, I started freaking out about how my next culture shock would be – not the Asian one, but the Spanish one.
How different is different
Let's ignore the obvious. My aim here is not to point out how different Vietnam is from Spain. It's different and that is obvious. They are two different worlds separated by an immense ocean of aspects that play an important role in making this comparison happen. Vietnam is a country that has been rebuilt over old wounds. Proof of that is its society and their faces; their streets, their chaos and unstoppable rhythm; their perfect imperfections; their language and being lost in translation. And an endless list of etcetera's that goes through spoiled seasons and their outrageous weather, their brave and charismatic landscapes and -oh god-, of course their delightfully fun food. Details, both little ones and not so little ones, that make you fall so deeply for that country and never let you go.
This one is just one of the many other gorgeous videos you can find online that shows a quick glimpse of the main country beauties.
Now, let's leave sentimentalisms aside and focus on… other not so obvious aspects that are involved in a re-integration. Meaning, my re-integration. Because your re-integration either hasn't probably happened yet, or won't happen or will simply be different, as you and I, are different. Anyhoo, before you stop reading this and turn your back I'll stop going on circles. There is definitely some useful stuff for you between these following lines.
One of the most relevant things to deal with right from the start of your reintegration. Go back to your parents house ain't easy after being away for so long and those who have been through the same would agree with me. I experienced this once after living in Belgium for a year, but back then I was younger and my life and goals were different. I live with my mom now and luckily the relationship between us has been always good. There is confidence and trust, however, communication sometimes fails and that is a problem that builds absurd confrontations that could be avoided. My friend Emma actually just wrote this useful article http://www.bustle.com/articles/182823-9-tips-for-living-with-your-parents-as-an-adult-from-people-who-have-been-there that can help you out and might make your daily life living at your parents smoother.
How easy is to be happier with just a few hours more of daylight.
The day I arrived home, my friend and I were sitting on human size chairs outside of a bar and drinking some ice cold beer–not containing ice cubes like in Vietnam, when I looked at my watch and saw it was 9:30pm and the sun was still shinning. It blew my mind.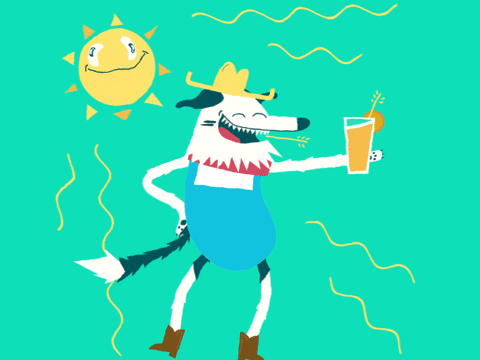 Then, Autumn came and winter is here to stay. So days are shorter and weather changes but that's actually wonderful because that's what happens with…
No more wet or dry season. No more floods or brain melting heat. No more sweaty sticky skin regardless what day of the year it is. Did I say no more floods? Let me rejoice this. NO MORE FLOODS! Deep down I did love the sound of the thunderstorms through my room windows. A comforting and delicate melody that disguised the chaos outside. But my perspective was quite different when I was the one on the other side of the glass.
Recently, a number photos came up on Facebook from friends in Vietnam (and sorry about this) but I felt so immensely happy I was not going through that for another year. The scenes of rivers going down the streets of Saigon, in ways I had never seen before, were totally chilling. Rain, normal amounts of rain, is fun for a while…but that's it. Not uncontrolled waterfalls running above and around you for weeks bringing you nothing but inconvenience. Yep. So glad that's over.
This September, back in Spain, I left home and went for a walk and seconds after closing my house door I experienced something that felt new; fresh, sharp, cold air flowing through my nostrils and into my lungs. It was not a simple air stream—this felt different. It brought back some random memories from past travels in Ireland, Spain, Belgium and some other places. So I decided to call it European air. But this air meant something more, it was nature's way of announcing an end of a season and beginning of another. Summer was about to finish and fall was about to kick in. It was a wonderful fall so far, until I fell and sprained my ankle. Which gave me the perfect excuse to spend two weeks on the sofa cuddling in blankets, watching how the streets got colder and rainy and the trees got naked.
So yes, I was looking forward to spending a fall with rain boots – as soon as I could  walk again- and a winter under the duvet waiting for the warm weather of the spring and summer to show up again. To me, the seasons are about waiting for a change; a continuous evolution away from the routine of identical days. Something that Vietnam unfortunately lacked..
In Saigon my friend Martine and I would often discuss the seasons. She is a girl from New Hampshire who loves walking through the woods and appreciates how the weather plays with them along the year. Martine and I used to talk about how we missed seasons and how the lack of them can mess with our mood. Since there is no big change in the weather, days never seem to be different. And routine will keep you waiting for the rain to either arrive or leave. This situation becomes then an ordinary subject during expats conversations, but what seemed to be highly important to Western people it seemed to me that didn't bother Vietnamese people.
This appreciation  became more solid to me after a passage in a book I read called Man, where the author Kim Thuy makes a reference that relates to this last thought I mentioned above: "In southern Vietnam we never talk about the weather. Perhaps because the lack of seasons, there are no changes. Or perhaps because we accept things how they are, without ever questioning the why or the how".
Be able to drink tap water again like if it was the elixir of life.
No more ordering bottled water through the phone and pray for hours to get it delivered right. Or break into tears while driving to Circle K at 11pm because you just realized you ran out of water. And I could keep going, but why bother. Those days are over! Also, did I ever tell you how great the tap water from Madrid?
Goodbye to the chaotic motorbike world
I really missed driving without listening thousand motorbikes beeping like maniacs from every corner and fearing for your life every second. And that, my friends, was stressing. They were just EVERYWHERE. According to the Vietnamese daily Thanh Nien, HCMC counts with nearly 8.5 million of motorbikes. And that number, in a city with a population of  8 million, is a helluva lot of them.
If you ever experienced this life challenge, as a pedestrian, could you answer what's the longest time that took you to cross a street in Ho Chi Minh city with, of course, all your senses working overtime?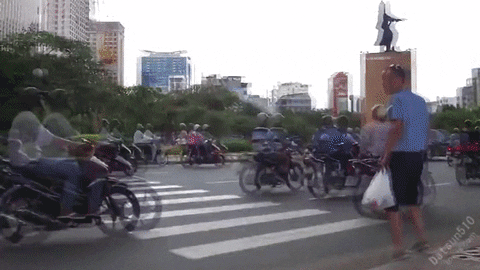 I remember the first day I arrived in Madrid, I crossed a street randomly when I suddenly realized I had forgotten how to cross 'normal' streets with 'normal' traffic. And I froze. My mum grabbed my arm and helped me to reach the other side of the road. To the day, no accidents -while crossing streets- have been added to my history and I've become an adult citizen who knows how to cross streets correctly. However it took me some effort.
Vietnam will soon welcome its first metro lines which will also mean a change in the public transportation scene, very poor until the date. During my getaways outside the country, any time I stepped in a metro or decent train, it felt like I entered into another dimension. I envied cities like Tokyo, Singapore or any of the Asian hubs for having such well maintained good transport systems. In fact, Madrid has one of the best Metro services in the world, plus a pretty good connexion around its towns. I missed getting on public transport and doing nothing other than reading a book, listening to music or people watching action – so much to look at around you.
But let's put things in perspective. I was always aware of the advantage of riding my motorbike around Saigon and reaching anywhere in no time – except when I was stuck in those ridiculous and tiresome traffic jams. Nonetheless, to me having a motorbike was an absolute sensation of freedom. Having the chance to park right at the door of your destination – despite the fact of leaving no room on the paths or for you to get across was a dream. In Madrid, I can spend so long looking around for places to park my car. You do not want to be in the same car with me when this happens.
So there are pros and cons to living in both Vietnam and Madrid, involving health, money, social life etc. And finding happiness in your life is just about getting used to it or finding solutions to the cons…as in buying a motorbike to move around Madrid!? Perhaps…
Back to the mother tongue
You would not believe how rested my head feels now for not thinking and living constantly in two languages, Spanish and English. I was never a genius at Vietnamese so I had no choice but to turn my brain off. Now that I am back to the mother tongue, however, this rewarding sensation of being the native one sometimes falls apart when I feel I am listening to random conversations. Another little language related secret I am experiencing back home is thatI keep feeling strangely silly because I notice I am fascinated when I hear people from other countries, specially Asian people, conversing in Spanish. I think this is because of their different accents and their use of slang and witty expressions.
My wallet keeps crying and telling me how much it misses Vietnam. Because Vietnam IS cheap. I used to say how cheap Spain was too. Feck that!
Since the day I arrived I hurt about my money situation –let's say that I'm not great at saving money either and my last travels in Asia were a bit out of my initial budget. It was a mix of hard and awkward to 'survive' this first month compared to how much cheaper Vietnam was than Spain. I regret every single time I thought it wasn't. Everything adds: 3€ of petrol last for nearly 3 days and take you around Ho Chi Minh in no time. 3€ is almost the price I need to pay to get the train from my hometown to the centre of Madrid in25 minutes. Forget about getting coffee in your regular café for 1€ -the price I used to pay for my ca phe sua da –the delicious Vietnamese coffee with condensed milk and ice.
When you can get a decent dinner in Vietnam for 2€, in Spain you'll need 7€ or more. In the land of pho I had absolute feasts for hardly no cost. Instead, if you go crazy ordering here in Madrid, prepare for your bill to reflect that craziness. Reencounters, parties and trips didn't helped with my financial concerns either so it was about of time that I'd go broke and I took the hard choice of being an adult again and look for a job.
A re-integration of your digestive system also happens
Vietnamese food is considered one of the healthiest cuisines in the world since it is low in fat, gluten-free and packed with vitamins and minerals from its rich diet in vegetables and fruits.
Now, what happens after getting your belly used to that for two years when you find yourself surrounded by heavy Spanish dishes including loads of good Jamón and cheese? Nothing good, guys, nothing good. I came back home showing off an incredible tan and a skinny and healthy body. Not my words, theirs.
After my homebound, I spent a few days in Asturias. This region in the north of Spain is famous for its amazing cuisine. Among the best seafood and the best meat, you can also enjoy their traditional dish made of white beans named fabada which takes around five hours, and a nap, to be digested. This trip took its toll after copious endless meals.
It's a -fat- fact. Spanish food can be dangerous if you don't eat it responsibly.
It's been taking me quite an effort to say no to food and to all those restaurants that I've been missing and the new ones that have opened during my absence. Since the day I arrived home, I spent hours digging into food, literally. Honestly, I just couldn't stop eating. I think I've created myself a thought that if I don't eat until my clothes burst, I am being rude. Also another of the theories I have is that I have this bug inside of you that eats all what you eat.
I noticed that during my meals, my best companion is a big chunk of bread, which is something I barely, or ever had in Saigon. I think this can be the guilty culprit of causing my heavy digestion and bloating. Fried food is another enemy of the digestive system, but luckily this is not as large of a problem in Spain. Vietnam is known for their fried spring rolls for a reason!. But here in Spain you can dive in olive oil if you wish.
I miss Vietnamese food SO MUCH. In a few attempts of searching for good spots where satisfy my cravings I sadly failed. This left my heart in pieces and it will be only restored when I finally dip my face in a big bowl of good phở some day. While in Vietnam, I didn't miss Spanish food as long as I had some good ham and cheese in my fridge. I do miss a good Phở Ga  (the chicken version) which I could happily gulp down now that the weather is damn cold and which would  now make way more pleasant than having a bowl during one of those hot Saigon days. Or my favourite Vietnamese dishes I'm missing is the Bun Thit Nuong, which I could make disappear in less than two minutes. What I think I'll miss the most are my Oc nights with friends. Those ones where I spent hours sitting on tiny tools surrounded by clams, snails of all the sizes and tucking into the last bit of salt and chilly crab. Unfortunately, I don't think I can ever experience those good eats until I return to Vietnam. Although maybe I can convince my favorite Oc man who cooked the best seafood and treated me so well now that he found me on Facebook and misses his best costumer.
I've realised that my palate has changed during the last two years. Therefore flavours that two years ago tasted in a particular way, taste different now. I could say that my palate has become more educated to the Asian way if you will. An example to this could be a silly experience I had with limes and lemons. When I arrived to Vietnam I spent hours roaming around the streets of Ho Chi Minh looking for some damn lemons. And to me, as to many of you, lemons are the yellow ones, the ones that have been the centre of discussion on so many of the Facebook expat groups. The longer I lived in Vietnam, I eventually no longer needed or missed lemons; limes were just fine to me and sometimes even better depending on the recipe. After returning home, my mom cooked an indulgent meal of some delicious grilled prawns and a bell went off, I opened the pantry where I remembered to have a relic. I had brought with me some Muoi Tieu Chanh, the salt and pepper that together with lime makes a simple but heavenly good dipping sauce. This condiment is easily found in every table in Vietnam where there is seafood involved. So there I was, holding the jar all excited as if it was the holly grail when I grabbed a lemon, squirted some in the bowl together with mix and got ready for the treat. You should have seen how my jaw dropped after my taste buds realised they were being cheated.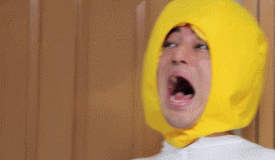 So always remember, when life give you lemons, throw them back and ask for limes!
Re-educating my music taste 
Cumbia, Electrocumbia…and some other words were kinda new to me. Some friends tried hard sending me some music references every now and then while in Vietnam but I was probably too busy listening some sweet and melodic Vina-house.
Oh yes, you're welcome!
For years I have renegaded from Spanish music so I continued this avoidance and hardly listened to it while in Vietnam. Though it's fair to say that Spanish music is more than reggaeton, salsa, bachata and all those rhythms that give you a chance to rub your body against your desired one.
The first night after I landed in Spain I went out in Torrejón. This town, which I consider a reggaeton Meca, is possibly the ugliest one in Madrid, and it's also where I live. That night I danced to reggaeton all night with some friends, something I hadn't danced to in years. I danced with no shame at all, although at some point it felt like my ears could bleed. This nightmare finally came to an end when a miracle from Barbados joined the club -meaning they finally played Rihanna. And this never gets old with me. Then, I stole the party.
This could be an infinite list of random aspects that make my life so different compared to the one I had in Vietnam.
To the day, I am not sure if my re-integration has been yet completed. Perhaps it will never be. The person who came back from Vietnam was definitely not the same one who landed there two years ago. Many reasons have made this happened and made me who I am now. Vietnam resulted like an aggression to all my senses in many different ways, and because of that I both hated and loved my time there and there is no single day that goes by without missing it to bits.